10 commandments
01
You shall see everyone as equals and respect each other
The Ark is a place for likeminded people where no stranger is left out or discriminated. Every visitor is a Contributor of love, passion and unity. Don't be the ice-queen, be the dancing queen.
02
You shall look after each other and help fellow passengers, when needed
With 4000 excited passengers on board of The Ark it's hard to keep an eye on everything that happens. That's why we count on your responsibility and empathy towards others. Help your fellow passengers as if it is your future wife/husband.
03
You shall respect the ship and crew
The ship and the crew serve you as a passenger for 4 tropical days at our festivity vacation; please threat them with the respect they truly deserve. You're allowed to gently stroke the ship.
04
You shall ask help from the crew whenever required
The crew on this ship has seen more miraculous events than one will ever witness. Please don't hesitate to ask any crew member for a favour, advice or a dance. It's better to overestimate the problem than to underestimate the crew.
05
You shall party with passion and love
Passion, love and unity are the three pillars on which The Ark relies. They all contribute to our highest purpose: to create an atmosphere in which any animal would duplicate. Party with passion in your veins, love in your heart and unity in your mind.
06
You shall be the most extraordinary version of yourself.
To be you and truly you, you shall bring the most extraordinary version of yourself. On our four-day journey no one will judge you for who you are, whoever that may be. Look alive baby; make the ordinary extraordinary.
07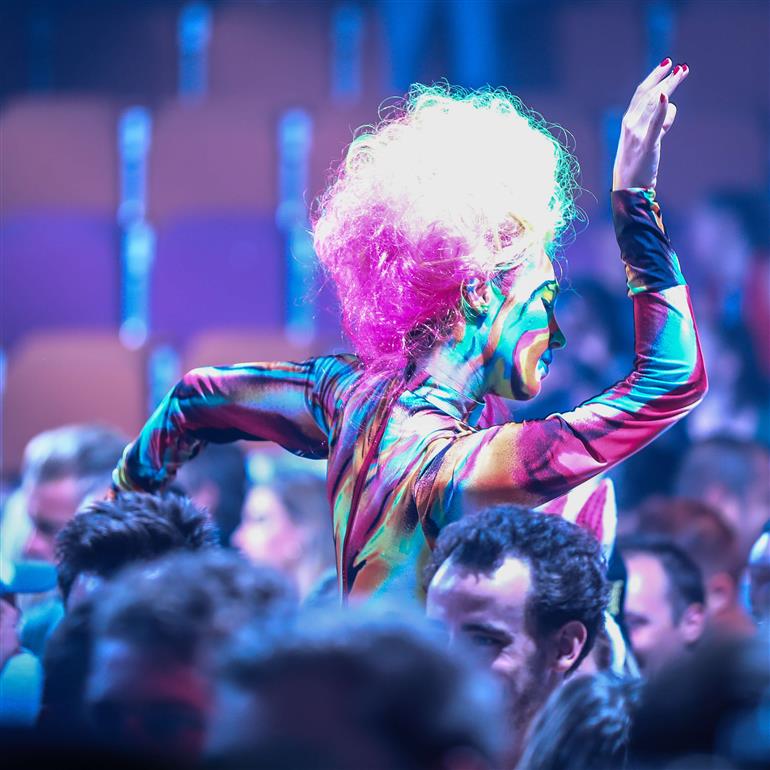 You shall bring something to co-create
We strongly believe in the culture of co-creating. You're not just a visitor of The Ark: you and your companions are Contributors of atmosphere. Therefore you shall bring an item, outfit or accessorize to contribute to the atmosphere on board.
08
You shall party responsibly
Dance with your heart, your soul but especially with your brains when you party. However you're looked after by your fellow passengers, you remain responsible for yourself. Please keep that in mind while you're killing it at the dance-floor. The Ark has a zero tolerance policy towards drugs or any other illegal substances.
09
You shall rest and relax as long as your body needs
Partying and dancing are the most precious activities on the ship, yet they're significantly exhausting. Therefore one shall get enough sleep and relax whenever your body or mind needs to. Cause a sleeping beauty is more beautiful than a walking monster.
10
You shall use the ship and all its facilities
Indulge yourself in all the elaborations on board: Hit a ball on the minigolf court or bust your stress in our relaxing Wellness Center. Besides the musical program The Ark provides other facilities to continuously contribute to the dazzling atmosphere. Remember it's a four-day festive vacation; allow us to entertain you.